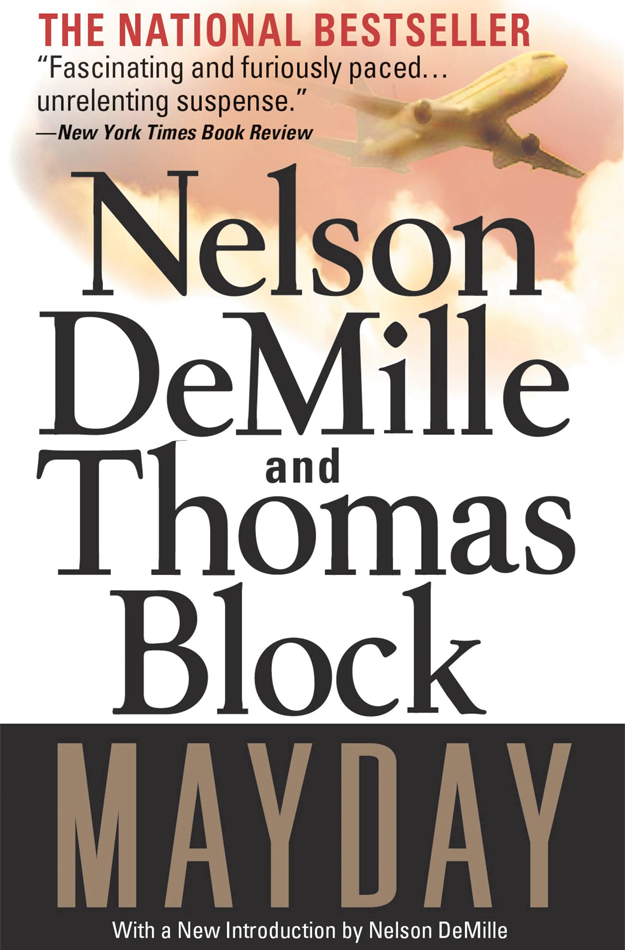 Foreign Titles Available In:
Mayday
Published in 1979
Reissued in January 1998
Twelve miles above the Pacific Ocean, a missile strikes a jumbo passenger jet. The flight crew is crippled or dead. Now, defying both nature and man, three survivors must achieve the impossible. Land the plane.
From the master storyteller Nelson DeMille and master pilot Thomas Block comes MAYDAY - the classic bestseller that packs a supersonic shock at every turn of the page...the most terrifyingly realistic air disaster thriller ever.
Movie
A CBS-TV movie
Released October 2, 2005
Producer: Judy Cairo
Screenplay: Kevin Lund and T.J. Scott
Directed by: T.J. Scott
Starring Aidan Quinn, Dean Cain, Kelly Hu, Charles S. Dutton, Michael Murphy, Gail O'Grady, and Sasha Roiz