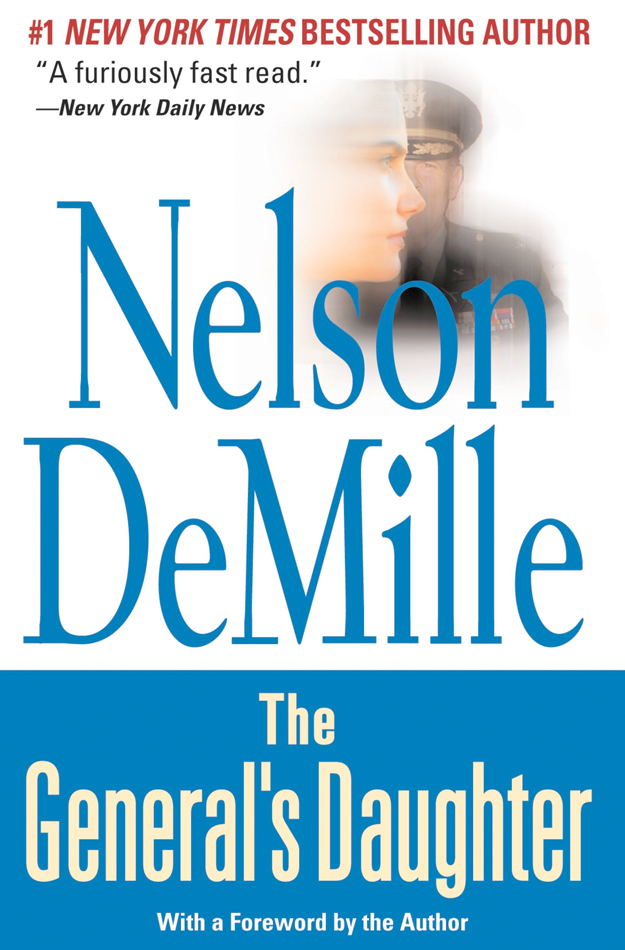 Foreign Titles Available In:
The General's Daughter
Published on November 16, 1992
Debuted on The New York Times Best Sellers list!
Captain Ann Campbell is a West Point graduate, the daughter of legendary General "Fighting Joe" Campbell. She is the pride of Fort Hadley until, one morning, her body is found, naked and bound, on the firing range.
Paul Brenner is a member of the army's elite undercover investigative unit and the man in charge of this politically explosive case. Teamed with rape specialist Cynthia Sunhill, with whom he once had a tempestuous, doomed affair, Brenner is about to learn just how many people were sexually, emotionally, and dangerously involved with the army's "golden girl." And how the neatly pressed uniforms and honor codes of the military hide a corruption as rank as Ann Campbell's shocking secret life.
Movie
Released Summer 1999
A Paramount Picture Top 50 All-time Box Office Hit
Produced by Mace Neufeld
Directed by Simon West
Screenplay by William Goldman
Starring John Travolta, Madeleine Stowe, Timothy Hutton, Leslie Stefanson, Daniel von Bargen, Clarence Williams III, and James Woods.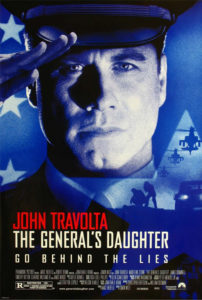 DVD
This special edition DVD contains 2 theatrical trailers, 4 deleted scenes including alternate ending, commentary by director Simon West, and behind the scenes featurette.
Soundtrack
The General's Daughter: Music From The Motion Picture
MP3
Audio CD
Gallery
For images from The General's Daughter movie filming, visit my Gallery.