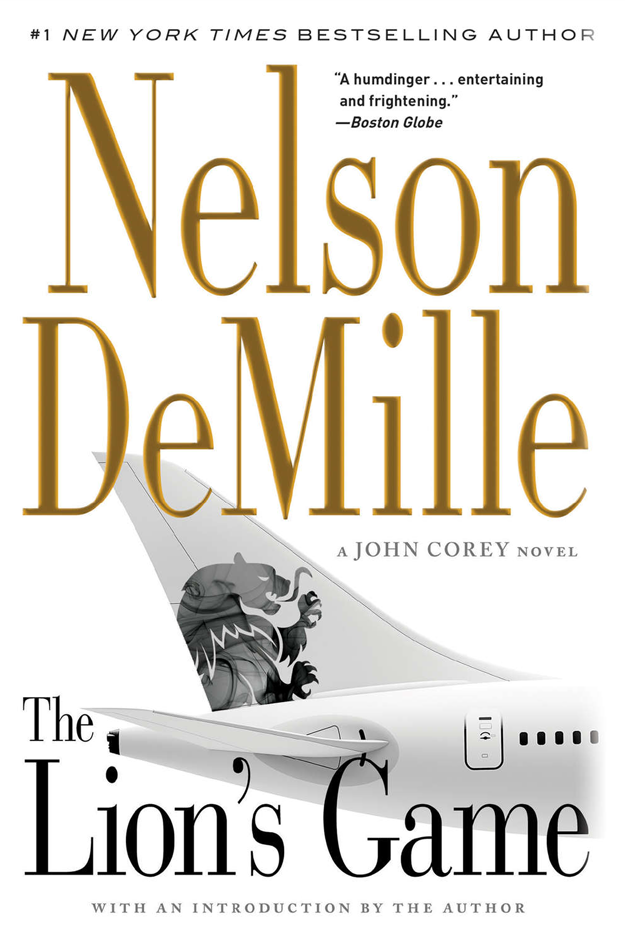 Foreign Titles Available In:
The Lion's Game
Published on January 6, 2000
Debuted on The New York Times Best Sellers list!
"The Lion" will be landing. And at New York's JFK Airport, an elite American task force waits as the notorious Libyan terrorist prepares to defect to the West. Then, aboard Flight 175, something goes eerily, horribly wrong - a mere prelude to the terror that is to come. Ex-NYPD cop, now Task Force contract agent John Corey - together with his formidable and beautiful new partner, Kate Mayfield - will follow a trail of smoke and blood across the country. His quarry: a foe with the cunning of a lion and all the bloodlust of a man. To win a desperate game with no rules at all, Corey must invent a strategy that leaves room for no luck at all.
Movie
In development with SONY-TV