December 2021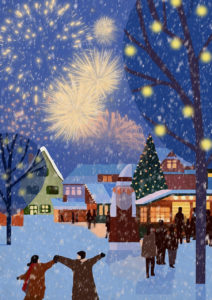 I hope everyone had a great Thanksgiving. I have family and friends to my house every year, and they always enjoy the food and the company. One of these years I'll skip my trip to the Caribbean and join them. Just kidding.
***
I promised in my last Newsletter to share with my readers the results of the survey in which I asked you to vote for one of the following for my next book:
A) Another John Corey book, which would be the ninth in the series after The Maze, which will come out next Spring. I don't have a plot yet, but you can trust John to find trouble.
B) A sequel to The Cuban Affair featuring "Mac" MacCormick and Sara Ortega who would return to Cuba on another dangerous mission.
C) A book featuring Paul Brenner who we saw in The General's Daughter and Up Country, and who had an appearance in the John Corey book titled The Panther. Paul (played by John Travolta in the movie version of The General's Daughter) will be on special assignment with the Army Criminal Investigation Division investigating . . . maybe a sinister plot to take over the government.
D) A stand-alone book which would follow a young man from college to the war in Vietnam and back home from the war. This would be set against the turbulent times of the 1960s—you know, sex, drugs, war, love and peace. This, to be honest, would be semi-autobiographical to the extent that I can remember any of this.
E) And finally, a return to The Gold Coast, which is my bestselling novel to date, and whose sequel, The Gate House, was also a critically acclaimed bestseller. If you've read one or both of these books, I don't need to elaborate.
First, sorry I didn't make it clear that you could respond via my website email, and not through a direct survey button. In any case, I received close to 2,000 emails and they're still coming in. I'd like to reply to each of you who wrote to cast your vote, and who also told me why they'd chosen one of the book ideas. But that might take awhile. So I'll say "Thank you!"
Sincerely,

Sign up for my Newsletter
Enter to Win
Stay tuned for the next contest.
Recent Contest Winners
Congratulations to David J. on winning my Newsletter contest!
Newsletter Archive
Browse the archive of my previous Newsletters.