October 2021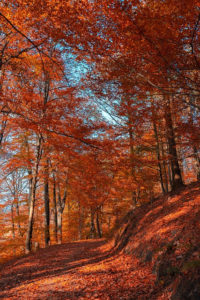 In my August Newsletter, I said that I've completed my new John Corey book, The Maze, and that it will be published in Spring of 2022. This is still true and you can still pre-order it here. By Spring 2022 you'll have forgotten that you ordered it, and when it comes in the mail you'll be pleasantly surprised.
I'm now working on the book that I'm co-authoring with my son Alex. The title is Blood Lines, and it's the second book in the series after our 2019 bestseller The Deserter, which you should read if you haven't already. Blood Lines brings back Army CID Special Agents Scott Brodie and Maggie Taylor from The Deserter, and the action takes place in Berlin. I'm really getting into the story and trying to figure out who murdered CID Agent Harry Vance. I should know, since I'm the co-author, but Alex is not telling me. Lots of suspects with lots of motives. I hope Brodie and Taylor figure it out. I also hope Alex has figured it out. Co-authoring is a different process. You can check out Alex's website here.
On the movie front, as I reported, there is renewed interest in The Gold Coast and The Charm School, but nothing definite yet. Unfortunately, Paramount Motion Pictures has decided not to renew their film option on The Cuban Affair. But we have a great screenplay and another studio is interested so I'm sure the project will find a new home.
Autumn is here, my favorite time of the year, when I switch from beer and vodka to Scotch Whiskey and pumpkin lattes. Just kidding about the pumpkin lattes. Whose idea was that? How about café au turkey stuffing?
Anyway, have a happy Columbus Day, Halloween, Veterans Day, and Thanksgiving. And let me take this opportunity to salute my fellow veterans who've sacrificed so much in defense of this country. Thank you for your service.
And now back to books. My agents and my publisher would like to know what I'm doing for my next book. So would I. Maybe my readers and subscribers to this Newsletter can help me decide. Here's what I'm thinking:
A) Another John Corey book, which would be the ninth in the series after The Maze, which will come out next Spring. I don't have a plot yet, but you can trust John to find trouble.
B) A sequel to The Cuban Affair featuring "Mac" MacCormick and Sara Ortega who would return to Cuba on another dangerous mission.
C) A book featuring Paul Brenner who we saw in The General's Daughter and Up Country, and who had an appearance in the John Corey book titled The Panther. Paul (played by John Travolta in the movie version of The General's Daughter) will be on special assignment with the Army Criminal Investigation Division investigating . . . maybe a sinister plot to take over the government.
D) A stand-alone book which would follow a young man from college to the war in Vietnam and back home from the war. This would be set against the turbulent times of the 1960s—you know, sex, drugs, war, love and peace. This, to be honest, would be semi-autobiographical to the extent that I can remember any of this.
E) And finally, a return to The Gold Coast, which is my bestselling novel to date, and whose sequel, The Gate House, was also a critically acclaimed bestseller. If you've read one or both of these books, I don't need to elaborate.
So help me out and please vote for one of these ideas. Or something else. When I finish my work with Alex on our co-authored book, Blood Lines, I'll be out of work and need a project—unless the government wants to pay me to stop writing.
I'll announce in my Holiday Newsletter which idea had the most votes, and what came in second, third, etc. I'll also share the results of this reader survey with my agents and editor, which may influence our final decision.
Well, that's it for this Newsletter. Please look for my Holiday Newsletter in which I hope to have good movie news along with the idea for my next book and also give you my list of books that would be perfect holiday gifts.
Thanks for subscribing and for reading. Have a great autumn and stay safe.
Sincerely,

Sign up for my Newsletter
Enter to Win
Stay tuned for the next contest.
Recent Contest Winners
Congratulations to David J. on winning my Newsletter contest!
Newsletter Archive
Browse the archive of my previous Newsletters.