August 2019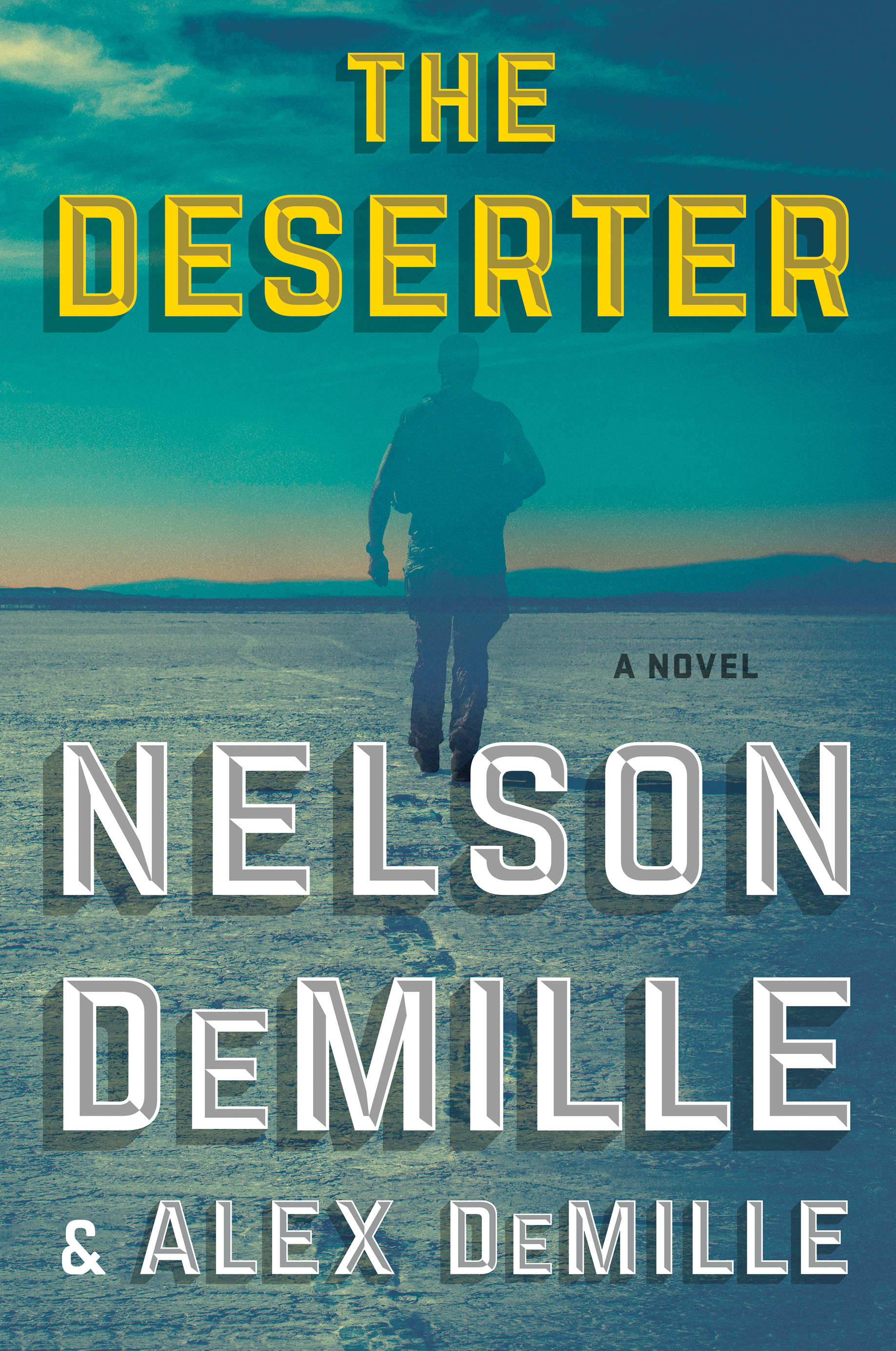 First, many thanks to the hundreds of people who wrote or emailed me with their expressions of sympathy on the death of my wife, Sandy. Many people shared with me their own stories of the loss of a loved one, and I extend my condolences to those who did.
Regarding my new book, The Deserter, Sandy encouraged and supported my collaboration with my son, Alex, her step-son, who she thought of as a son. And the feeling was mutual, so Alex and I have dedicated The Deserter to her memory.
The Deserter will be published on October 22 by Simon & Schuster, and can be pre-ordered now with your request for a FREE signed bookplate. Click here.
Take a look at our starred review in Publishers Weekly!
There is also a Goodreads Giveaway running from Aug 1-August 15 to win one of 10 copies of The Deserter. Click here to enter.
You can read the first excerpt, free of charge, by clicking here.
Also, for some info on The Deserter, please visit my archived July Newsletter.
Meanwhile, I'm hard at work on my next solo book, a new John Corey, tentatively titled The Maze. Some of the characters from the previous seven John Corey novels—who I haven't killed off—will make an appearance in The Maze. This includes John's estranged wife, Kate Mayfield, and his former girlfriend, Beth Penrose. If I were John Corey, I'd head back to Yemen where it's safer.
Also hard at work is Alex, who is writing the second book in our new series starring Army criminal investigators Scott Brodie and Maggie Taylor who will debut in The Deserter. Scott and Maggie have come to the attention of Hollywood even before they're published, and we're hoping for a movie deal. Alex, as a screenwriter, can double-dip and offer his services to a film production company. The best adapted screenplays come from the novelist who wrote the book: Mario Puzo, The Godfather; William Goldman, Marathon Man; Michael Crichton, Jurassic Park, et al, and many other novelists-turned-screenwriters. Or, in Alex's case, screenwriter-turned-novelist.
To learn more about Alex DeMille, please visit his website www.alexdemille.com and find his social media links to follow him.
I haven't done much summer reading, but I am reading Girls Like Us, by my good friend, Cristina Alger, and enjoying it immensely. It's set mostly on the South Fork of Long Island (The Hamptons) and the North Fork, where my next novel, The Maze, is set, and where Plum Island was set. So I'm interested in Cristina's literary take on these locales, and so far I've found a lot to plagiarize. Just kidding. Cristina is also the bestselling author of The Banker's Wife, and a fine novelist. I highly recommend all her novels.
I just returned from Italy where I took my 12 year old, James, to see the antiquities which he says he sees every day when I'm home. We were accompanied by James' best buddy Harry, and Harry's father, my good friend Mike. A boys road trip. Rome was experiencing a heat wave, and the hotel had a pool, so we spent the first day in the water. As is common in Europe, some of the ladies around the pool were topless. For the rest of the week, the boys seemed less interested in Rome and more interested in the pool.
We began our road trip in Switzerland, and on our drive to Rome we stopped overnight in Bologna. As we approached the hotel we'd booked, we saw a huge crowd in the street in front of the hotel. I assumed, of course, that the word had gotten out that Nelson DeMille was coming to town and everyone was gathered to see me and get an autograph. Well, as it turns out, Michael Jordan was staying at the same hotel, and these hundreds of people were hoping to catch a glimpse of him. The boys, too, hung around the lobby, hoping to see Michael Jordan, and though they missed a sighting, they would make some very good sightings the next day at the hotel pool in Rome. The only autographs I signed in Italy were on credit card bills.
I hope you're enjoying your summer so far, and also hope you're enjoying good summer reads, including the excerpt from The Deserter. Let me know.
Sincerely,

Sign up for my Newsletter
Enter to Win
Stay tuned for the next contest.
Recent Contest Winners
Congratulations to David J. on winning my Newsletter contest!
Newsletter Archive
Browse the archive of my previous Newsletters.