April 2018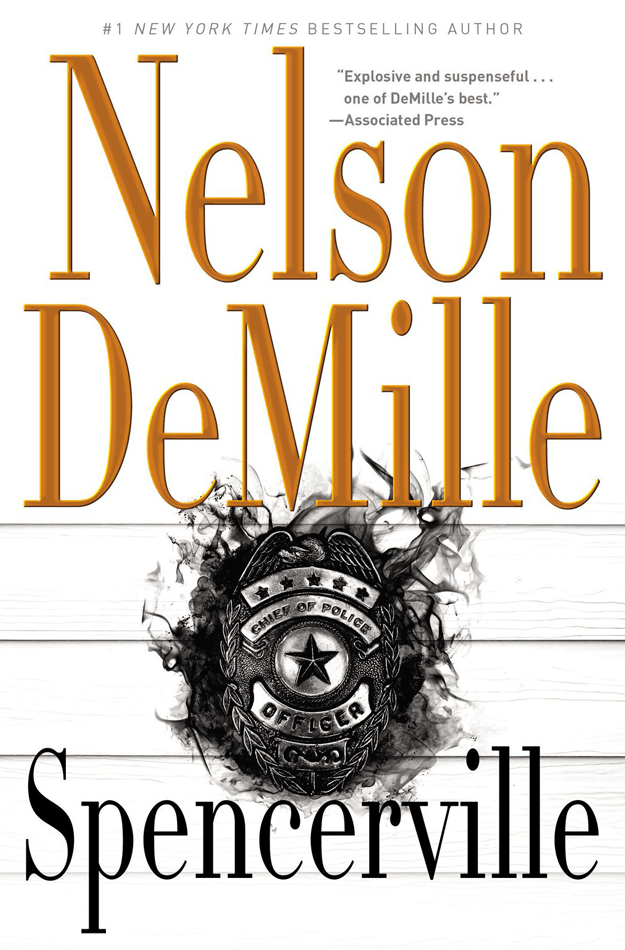 First, Happy Easter! Also, Sunday, April 8 is Eastern Orthodox Easter – they use a different calendar. So if you're Catholic or Protestant, and you miss Easter service this Sunday, you can make it up by going to an Eastern Orthodox Church on April 8. You get two shots at this. No excuses.
April, said T. S. Eliot, is the cruelest month. He was referring to the weather, but don't forget income tax day. Tax day used to be March 15, the ominous Ides of March, which is appropriate, but now it's April 15, though it should be April Fools' Day, which is more appropriate. Your refund check is in the mail. April Fools'!
Now on to my next book, which many of you have asked about.
I'm actually working on two books at once. The first book is untitled, but it has a plot. I'm not bringing back John Corey in this book, and I'm not writing a sequel to The Cuban Affair. I'll be introducing a new character called Rick Truitt. Rick is a former NYPD detective, forced into early retirement when he's falsely accused of misappropriating evidence in a drug bust. Rick knows he's been framed. But why? And by whom? Stay tuned as I figure it out.
The second book is a collaborative project. I've decided to follow in the footsteps of so many authors who are co-authoring books these days, even though collaboration on a novel is very difficult, and often leads to clashing egos and unpleasantness. I've co-authored only one other book in my career – Mayday – written in 1978 with my childhood friend, Tom Block, who was then a U.S. Airways pilot, now retired. Mayday was a big success and it was made into a CBS-TV movie with Aidan Quinn. It's been revised and updated, and I urge you to read it if you haven't.
My friendship with Tom survived the collaborative process, but we both agreed not to push our luck, and we went on to write solo books. But the time has come for me to try this again.
Several writers wanted to team up with me, but I wanted someone who I knew I could trust and who I could boss around. So I picked my son, Alex. Turns out, I can't boss him around – that stopped when he was about ten. But I can trust him to listen to the old man, and Alex is smart, energetic, and talented. Alex got his undergraduate degree at Yale, and I see a way to get some of my tuition money back. He has a Masters of Fine Arts at UCLA Film School, and he's a terrific screenwriter and film editor which gives him a good understanding of how to plot and structure a novel, and how to create believable characters and great dialogue.
Alex's student film, The Absence, won Best Film at Comic Con in 2012, and a short film that he edited, My Nephew Emmett, was nominated for an Oscar this year. It didn't win, but the nomination was a big deal. Also, Alex wrote the screenplay for my novel, Spencerville, which is making the rounds in Hollywood.
So I offered Alex a job outside of his industry and he replied, "I'll take it if you stop complaining about the Yale tuition." We shook on it. And signed a contract.
So, what is this co-authored book about? It's titled The Deserter, and it's based very loosely on the Bowe Bergdahl case. That's all I can reveal at this time.
So that's what I'm working on. More as both books progress.
And now I'd like to recommend some good reading for Spring Break:
First, Chicago, by David Mamet, one of America's greatest play and screenwriters. Chicago is a gripping and very well-written crime novel, set in 1920s Chicago. Check it out online or at your favorite bookstore. I loved it.
Next is The Escape Artist by my good pal Brad Meltzer. This is Meltzer at his best. If you're a fan, you know he delivers, and like me, he takes his time writing, so every book is a polished gem. Meltzer's books don't come out every six months, so don't miss this one. Check out the great reviews online.
Also, I highly recommend How It Happened by another pal, Michael Koryta. I read an advance copy of this and it had me glued to the pages. The industry trade magazine, Publishers Weekly, gave it a starred and boxed pre-publication review – their highest rating. How It Happened comes out in May, but you can pre-order now online or reserve a copy at your local bookstore.
Authors are collegial and we try to support each other. This is a tough and competitive business, and even though we're in competition with one another, we're all in the same leaky boat as the American public turns away from reading and spends more time and money on other forms of entertainment – mostly electronic, much of which is free or almost free. So books are a hard sell today and any author's success is a success for all of us, and for the written word.
Having said that, I want to take this opportunity to suggest a book you should not read: The Deceivers by Alex Berenson. Berenson tries hard, but his writing is flaccid and uninspiring, and his characters are dull and one-dimensional. The Deceivers is supposed to be about Russia's attempts to influence American politics. Sound familiar? You can read the same fiction in the news pages of the New York Times, for less money and less time wasted. If you want to read a great book about Russian influence in America, read my book, The Charm School.
And while I'm at it, I'd like to suggest that you read some of my short stories. For your convenience, here's a list of four: Getaway, written with my pal Lisa Scottoline, who also has a new book titled After Anna, coming out April 10. My other short stories are, Rendezvous, Death Benefits, and The Book Case (for those of you who need a dose of John Corey). These are really a good bargain in eBook format and I think you'll like them. Let me know.
I enjoy getting letters from my fans – even annoying letters. Shows you're reading and reacting to my books or Newsletters. Let me address one annoying subject: I've gotten dozens of letters regarding The Cuban Affair telling me that motorized boats don't "sail," as I wrote when describing Mac's diesel-powered fishing boat. Only sailboats sail, according to my critics.
Well, if you look in any comprehensive dictionary you'll see that "sailing" can be used for motorized boats. The word has evolved to mean the movement of any boat. The U.S. Navy anthem says, "We sail at break of day . . ." And this doesn't refer to a battleship with sails. Also, the crew on all ships are called sailors, whether or not the ship has a sail. Cruise lines and cargo ships have a "sailing schedule." I know that the purists – the men and women who own and operate sailboats – would like to keep this word for themselves, but the English language is dynamic and adaptable, and words evolve to mean other things. For instance, we "dial" a number on our iPhones, but there is no rotary dial there. And we can "hang up" without putting the iPhone on a hook. So Mac can "sail" to Cuba in his diesel-powered boat.
So, that's it for April, except I hope to see a screenplay for the pilot of the John Corey TV series this month. It would be great if ABC-TV and Sony hired David Mamet to do the screenplay. Or my son Alex.
See you in May.
Sincerely,

Sign up for my Newsletter
Enter to Win
Stay tuned for the next contest.
Recent Contest Winners
Congratulations to David J. on winning my Newsletter contest!
Newsletter Archive
Browse the archive of my previous Newsletters.