Nelson DeMille and Alan Gross In Conversation about The Cuban Affair
Truth is Stranger Than Fiction
Events
Check back soon for upcoming events.
Alan P. Gross
Former Cuban Hostage and Economic Development & Community Engagement Advisor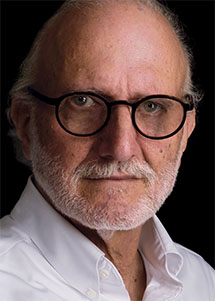 Before his sudden imprisonment in Castro's Cuba, Alan P. Gross spent over thirty-five years traveling the globe as an International Economic Development and Community Engagement Advisor on behalf of private clients, NGOs and the U.S. Agency for International Development (USAID)— an organization dedicated to administering civilian foreign aid and promoting democracy around the world. Gross helped fight poverty and oppression by developing projects to help people in more than 50 countries around the Middle East, Europe, Africa and Asia.
Gross's personal and professional communities were shocked when, in December 2009, he was arrested by Cuban officials who wrongly accused him of working for American intelligence services. He was actually working on a humanitarian project to improve wireless broadband internet access for small communities across Cuba, with a special emphasis on helping Cuba's small Jewish community. In March 2011, Gross was wrongfully convicted for "acts against the territorial integrity of the state," and he was sentenced to 15 years in prison.
During his captivity, Gross spent 23 hours a day confined to a small Cuban jail cell, almost completely isolated from the outside world. His physical, mental, and emotional health were continually challenged as he slowly began to wonder whether he would ever return home alive.
Gross's wife, Judy—along with Jewish, interfaith and humanitarian groups worldwide—fought for his freedom. Finally, on December 17, 2014, after being unjustly imprisoned for 1,841 days, the Cuban government released Gross on humanitarian grounds.
Gross presently divides his time between Washington, DC and Tel Aviv.
But for now I will close with a quote from a Nelson DeMille character, "it's good to be home"
Nelson DeMille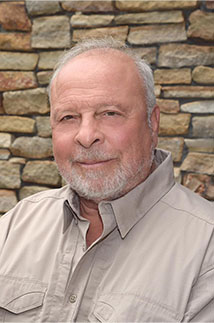 Photo Credit: John Ellis Kordes Photography
Nelson Richard DeMille was born in New York City on August 23, 1943 to Huron and Antonia (Panzera) DeMille, then moved with his parents to Long Island. He graduated from Elmont Memorial High School, where he played football and ran track.
DeMille spent three years at Hofstra University, then joined the Army where he attended Officer Candidate School and was commissioned a Lieutenant in the United States Army (1966-69). He saw action in Vietnam as an infantry platoon leader with the First Cavalry Division and was decorated with the Air Medal, Bronze Star, and the Vietnamese Cross of Gallantry.
After his discharge, DeMille returned to Hofstra University where he received his bachelor's degree in Political Science and History. He has three children, Lauren, Alexander, and James, and he and his wife reside on Long Island.
DeMille's first major novel was By the Rivers of Babylon, published in 1978, and is still in print as are all his succeeding novels. He is a member of American Mensa, The Authors Guild, and is past president of the Mystery Writers of America. He is also a member of International Thriller Writers and was chosen as ThrillerMaster of the Year 2015. He holds three honorary doctorates: Doctor of Humane Letters from Hofstra University, Doctor of Literature from Long Island University, and Doctor of Humane Letters from Dowling College.
Nelson DeMille is the author of: By the Rivers of Babylon, Cathedral, The Talbot Odyssey, Word of Honor, The Charm School, The Gold Coast, The General's Daughter, Spencerville, Plum Island, The Lion's Game, Up Country, Night Fall, Wild Fire, The Gate House, The Lion, The Panther, The Quest, Radiant Angel, and The Cuban Affair. He also co-authored Mayday with Thomas Block and has contributed short stories to anthologies, and book reviews and articles to magazines and newspapers.
The Cuban Affair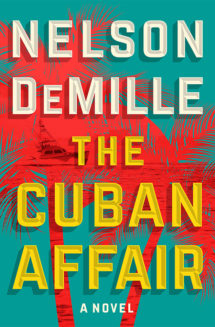 From the legendary #1 New York Times bestselling author of Plum Island and Night Fall, Nelson DeMille's blistering new novel features an exciting new character—U.S. Army combat veteran Daniel "Mac" MacCormick, now a charter boat captain, who is about to set sail on his most dangerous cruise.
Daniel Graham MacCormick—Mac for short—seems to have a pretty good life. At age thirty-five he's living in Key West, owner of a forty-two-foot charter fishing boat, The Maine. Mac served five years in the Army as an infantry officer with two tours in Afghanistan. He returned with the Silver Star, two Purple Hearts, scars that don't tan, and a boat with a big bank loan. Truth be told, Mac's finances are more than a little shaky.
One day, Mac is sitting in the famous Green Parrot Bar in Key West, contemplating his life, and waiting for Carlos, a hotshot Miami lawyer heavily involved with anti-Castro groups. Carlos wants to hire Mac and The Maine for a ten-day fishing tournament to Cuba at the standard rate, but Mac suspects there is more to this and turns it down. The price then goes up to two million dollars, and Mac agrees to hear the deal, and meet Carlos' clients—a beautiful Cuban-American woman named Sara Ortega, and a mysterious older Cuban exile, Eduardo Valazquez.
What Mac learns is that there is sixty million American dollars hidden in Cuba by Sara's grandfather when he fled Castro's revolution. With the "Cuban Thaw" underway between Havana and Washington, Carlos, Eduardo, and Sara know it's only a matter of time before someone finds the stash—by accident or on purpose. And Mac knows if he accepts this job, he'll walk away rich…or not at all.
Brilliantly written, with his signature humor, fascinating authenticity from his research trip to Cuba, and heart-pounding pace, Nelson DeMille is a true master of the genre.